Soft Revitalizing Lotion

200 ml / 6.8 fl. oz.
A breath of oxygen for suffocated skin:

Add a gentle layer of freshness to perfect make-up
removal while preparing the skin to receive
other care products.

This lotion softens, soothes, hydrates and
oxygenates the skin.

Results: complexion is brighter, skin is more
supple as it radiates health and happiness.

A light and gentle formula, without alcohol or active tension
ingredients; this lotion respects the PH balance of the most
sensitive skins and protects them from the drying effects of
calcium rich waters.
Dermatological expertise
---
The secret to a rosy, clear complexion? A well oxygenated skin.

The skin is an organ that breathes from the inside and it is naturally oxygenated by the circulatory system. When it does not breathe properly, the chemical exchange of the skin diminishes, the cellular renewal is less productive and the skin dries and becomes dull and lifeless. Therefore, it is important to oxygenate the skin.

And the innovation behind the development of LaCrèm's Soft Tonifying Lotion? To use active oxygenating properties in its make up removal products to transform a banal, everyday routine into a true skin care ritual.
Technological composition
---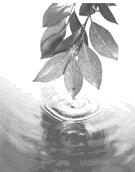 As make-up removal is an integral part of the skin care program, LaCrèm integrates active properties of the hydra lift complex in its lotion. This complex has specific active ingredients:
- Edelweiss: found in all the skin care line for optimal protection of the skin.
- Lupin Peptides: improves the microcirculation and oxygenation of the skin for a luminous complexion and a rosy skin.
- Vitamin B5: hydrates deep into the inner layers of the skin.
Application advice
---
Use morning and evening after the silky milk cleanser. Soak a cotton ball and apply to the face avoiding the eye area. Let dry, do not rinse.